INTERRACOTTA
is born in 2014. Bare, unglazed earthenware, stoneware or porcelain, worked in the plate, in thickness, shape and thin leaves. The pattern appears, usually geometric, engraved and stamped to play with the material and create a surface catch of light and shadow. The color depends on the desires, the earths, ... as well as the tints or materials that come after firing, decorate the shaped surface. In the field of decoration, everything is possible: engraving and stamping, pigments, metal leaves, fabric, paper, canvas, leather, straw marquetry, ... The object comes always from an elementary form, whose apparent simplicity allows all transformations and invites the imagination to compose. The base is a disc, a triangle, a square... which forms, deforms, multiplies...
The association of the form and the pattern, sometimes supplemented by the color and the addition of other materials, creates a decoration or a unique decorative object which is transformed according to the composition...
The composition is indeed the base of this singular line of decoration which results today in lighting fixtures, decorative objects, decorative panels, table tops or consoles, claustras and screens...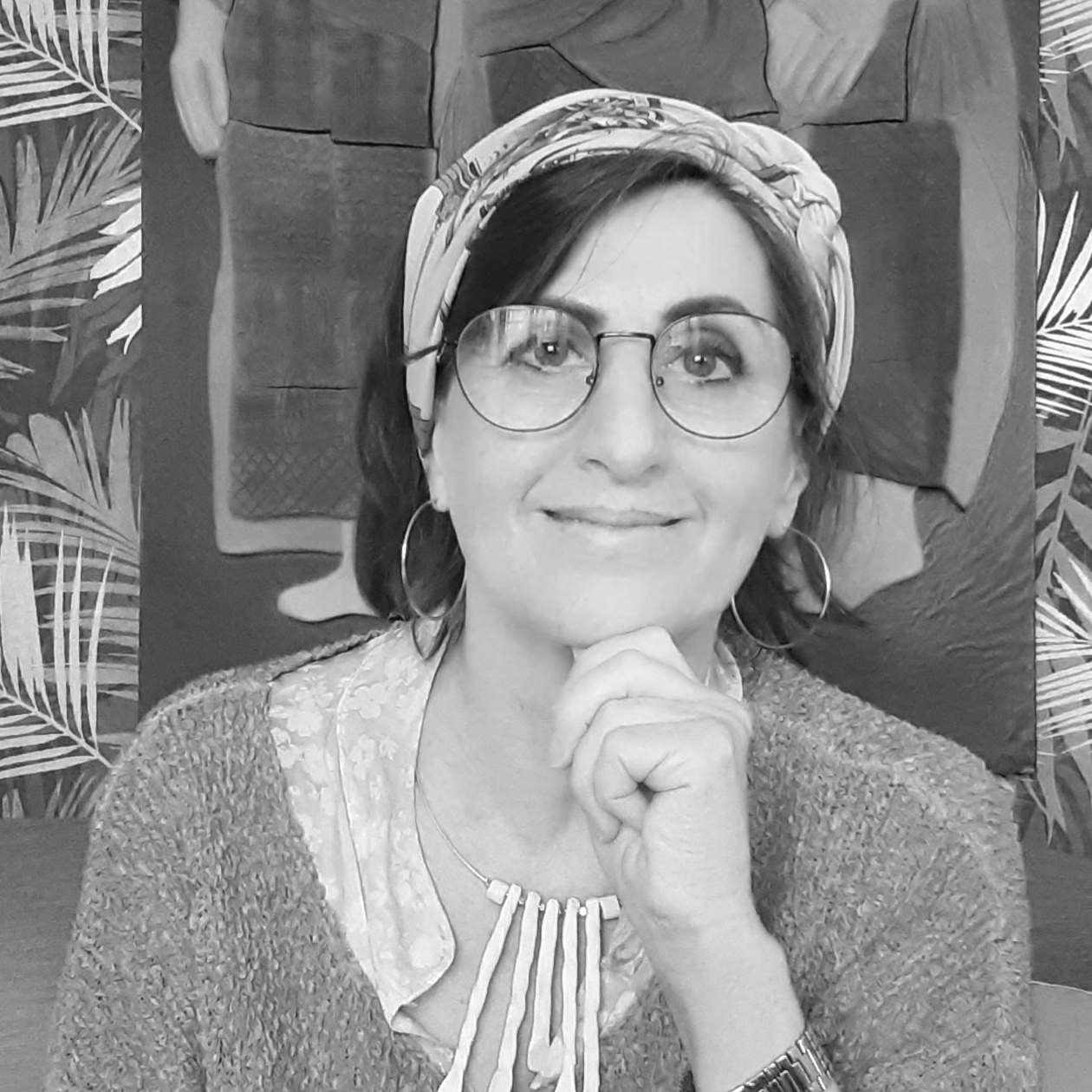 Françoise Bergaglia - designer ceramicist